About Us
At Schweb Design, we build, learn, and communicate with the heart of a teacher. We focus on growing and sharing knowledge together, and in fostering relationships forged in mutual trust with each other, and with our clients.
We aspire to help small businesses, non-profit organizations, and individuals across the U.S. thrive by building websites, gaining customers, and increasing sales. Our methods are transparent and efficient, and we keep things simple without hiding behind jargon.
Above all, we endeavor daily to do honest, ethical work and to deliver effective and data-driven solutions while teaching how to be successful in the digital world.
Projects with Purpose
We prioritize building effective solutions for clients' specific needs that are functional and maintainable into the future. We build sites with end goals in mind, whether it's selling products or building audiences. We're also very practical in our marketing strategies, and keep client ROI in mind at every stage.
Quality and Hard Work
We always strive do the highest quality work, without cutting corners and with complete transparency throughout. Our work speaks for itself in its advanced structure and form, from complex intranets to wildly successful SEO campaigns, to sleek and stylish designs.
We work hard to build what our clients need. Their success is our success, and we draw inspiration from one another. With time dedicated to researching and learning the newest and most effective techniques, and by keeping ourselves up-to-date, our sites stay modern, secure, and effective.
Humble Beginnings: Our History
After working with and for too many businesses that operated unethically, ungenerously, or at an apathetic pace, Cameron Hess wanted to start his own business and change things.
He knew that the potential was there for a much better product and service if work is done with integrity, if communication is done well with clients, if detail is paid attention to, and with the heart of a teacher.
That by being more giving with our time, knowledge, and experience, products would naturally and collectively become more refined, and client relationships could flourish and grow.
So in 2008, Cameron Hess started Schweb Design. He began working alone at an old desk in his living room. As the client base and workload grew, Schweb needed to grow, too.
He moved to an office and hired the first team member in 2011. We've been growing ever since, and Cameron's vision for Schweb is now realized.
Meet the Team
Cameron Hess
Owner
"I love making something hassle free for someone else. I am motivated by the desire to see a positive outcome, especially as the result of working together toward a shared goal."
In the field since: 2007
Hobbies: Board games and geeking out
Mark Johnson
Developer Team Lead
"I enjoy making a positive impact on others and helping them grow. I strive to make a difference."
In the field since: 2012
Hobbies: Basketball, puppies, and Pokemon Go
Sam Mahan
Full Stack Web Developer
"I enjoy the challenge of using software to automate work efficiently and reliably."
In the field since: 2019
Hobbies: Weight lifting
Greg Spath
Devops Engineer
"I enjoy building secure, streamlined, and scalable systems that integrate seamlessly with our development team's work. Every day I discover new and interesting ways to do things."
In the field since: 2001
Hobbies: Mountain Biking, Whitewater Kayaking, and Snowboarding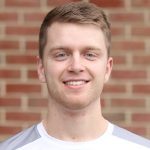 Keller Martin
Full Stack Web Developer
"I enjoy developing creative solutions to problems and implementing them in a user-friendly way."
In the field since: 2021
Hobbies: Skiing, guitar, and basketball
Riley (Ry) Stadel
Full Stack Web Developer
"In the field of Development things are always changing and I am always learning new things and having fun doing so."
In the field since: 2018
Hobbies: Competitive Swim Coaching
Luther Karper
Full Stack Web Developer
"I'm motivated by learning new things and using that knowledge to make the world a better place."
In the field since: 2019
Hobbies: Cooking and playing soccer
Elissa Dommel
SEO & Content Specialist
"I'm most inspired and motivated by working with others to reach a common goal."
In the field since: 2017
Hobbies: Illustration and music
Nate Hoskins
SEO & Content Specialist
"I love creating content that helps small businesses shine."
In the field since: 2016
Hobbies: Music and snowboarding